COACH Shane Burcar leaving Mesa to become assistant basketball coach at NAU - Shane Burcar is leaving Mesa High to become an assistant coach at Northern Arizona University.

Burcar, who led Mesa to a state title in 2016, said that NAU head coach Jack Murphy reached out to him to join his staff.

NAU decided to keep Murphy as its coach after a five-win season.

"I've been friends with him since he got the job (in 2012)," Burcar said. "I really like the guy. I think there's a lot of talent there. Everyone I met there are outstanding. Five wins, but I'm a believer, I'm a dreamer. I think we can flip it and do a lot of good things."

Burcar will be heavily involved in recruiting. His local ties could help bring in-state talent to Flagstaff.

He led Mesa's program the last 12 years, compiling a 237-103 record, seven region championships and a state title in 2016. Mesa went 21-6 this paste season when Burcar was named region Coach of the Year a sixth time.

Burcar leaves the program in good shape. He said his freshman team went 15-3 and junior varsity 16-2.

"Great guy, great coach, genuine article," Mesa Athletic Director David Huffine said. "Tough to see him go. Real tough. But Division I (college basketball), I know how that goes."

Burcar said he looks forward to the new challenge.

"I really believe in the Arizona kid," Burcar said. "There are so many good coaches and players in the Valley and the whole state. I'll try to identify them. The other part, you want kids who want to be here."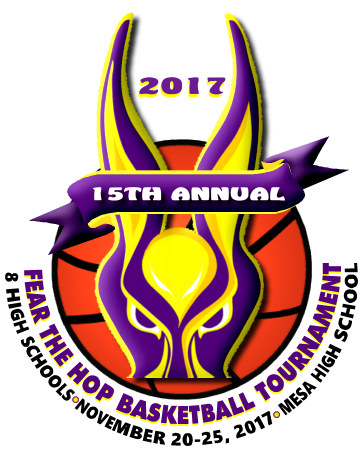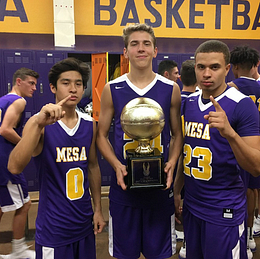 Mesa Jackrabbits win 2017 Fear the Hop Championship - BRACKETS

Tradition Never Graduates - Basketball is family right? I mean, thatís what any high school, college, and even professional basketball player is going to tell you. Players like to say itís the competition that gets their juices flowing or the roar of the crowd that gets them fired up. What if there was a place where the competition, the roar of the crowd, and the feeling of family all blended into one? That would be utopia for most basketball fans. Well, there is such a place.

Welcome to Mesa High School basketball. READ MORE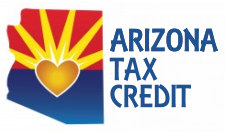 HELP THE PROGRAM, HELP YOURSELF - Arizona law provides a tax credit for contributions to public schools to support extracurricular activities or character education. You can help the Mesa basketball program and possibly lower your tax bill by making a donation earmarked for the basketball program.

The state tax credit is available to ALL qualifying individual Arizona state taxpayers. You do not need to have a child enrolled in a school to take advantage of this state tax credit. It is always best to consult a tax adviser to see if you qualify for the dollar-for-dollar credit. DONATE

Mesa TOP ALL TIME PLAYERS - Richard Obert, azcentral sports
Mesa High has as rich a football history as any high school in Arizona. Boys basketball was good in the school's early years. But it really picked up in the 1980s under coach Paul Newendyke, and hasn't stopped rolling under Shawn Lynch in the early 2000s and now with Shane Burcar in charge.

It is easy to find 10 players but extremely tough to pick a No. 1. Any of the top three players can make a case for being the best basketball player in school history. Here are my top all-time Mesa High boys basketball players. STORY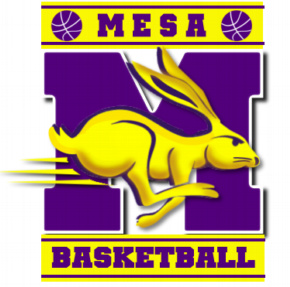 MESA BASKETBALL RECORDS - Check out the individual game, individual season and individual career records on the RECORDS page.