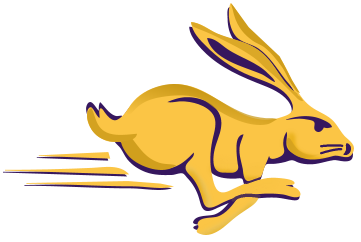 Tradition Never Graduates - Basketball is family right? I mean, thatís what any high school, college, and even professional basketball player is going to tell you. Players like to say itís the competition that gets their juices flowing or the roar of the crowd that gets them fired up. What if there was a place where the READ MORE......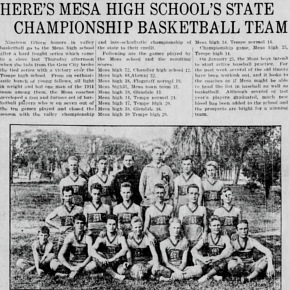 STATE CHAMPS - Take a look back at the teams that won State championships from 1914 to 2016 on the HISTORY page.


MESA RECORDS - Check out the individual game, individual season and individual career records on the RECORDS page.

Mesa TOP ALL TIME PLAYERS - Richard Obert, azcentral sports
Mesa High has as rich a football history as any high school in Arizona. Boys basketball was good in the school's early years. But it really picked up in the 1980s under coach Paul Newendyke, and hasn't stopped rolling under Shawn Lynch in the early 2000s, then Shane Burcar, and now with Scott Stansberry in charge.

It is easy to find 10 players but extremely tough to pick a No. 1. Any of the top three players can make a case for being the best basketball player in school history. Here are Richard Obert's top all-time Mesa High boys basketball players. STORY

Mesa ALUMNI WHO HAVE GONE ONTO THE NEXT LEVELS - Jackrabbit tradition is rich with All-State players, Player of the Year winners and those that have gone on to excel at the next level, including some that have played in professional leagues around the world. They include David Van Dyke, Lee Cummard, Aaron Fuller, Graham Hatch, Donte Medder, Michael Crowell, Hakeem Rollins, Blondy Barutti and Jahii Carson. Read about these former Jackrabbits on the ALUMNI page.