Tradition Never Graduates - 02/21/17 - Basketball is family right? I mean, thatís what any high school, college, and even professional basketball player is going to tell you. Players like to say itís the competition that gets their juices flowing or the roar of the crowd that gets them fired up. What if there was a place where the competition, the roar of the crowd, and the feeling of family all blended into one? That would be utopia for most basketball fans. Well, there is such a place.

Welcome to Mesa High School basketball. READ MORE

#2 BASHA ENDS JACKRABBIT SEASON - 02/15/17 - The Jackrabbits lost to the Bahsa Bears on Wednesday by a score of 62-45. Mesa ended their season with a 19-9 record.
MESA ADVANCES TO BRACKETS - 02/10/17 - The Jackrabbits defeated the Sunnyslope Blue Devils in a conference play-in game on Friday by a score of 60-40. Mesa will now advance to the bracket round of the 6A tournament.
MESA EARNS #15 SEED IN STATE TOURNEY - The Jackrabbits begin their run in the 6A State Championships as the #15 seed. They will play a road game against #2 ranked Basha on Wednesday, February 15th at 6:30pm. Come on out on cheer the Jackrabbits on! 6A BRACKETS
6A Schedule:
Semi's: Thu., Feb. 23, 2017, 6 & 7:30 p.m., GRA
Final: Tue., Feb. 28, 2017, 7 p.m., GCU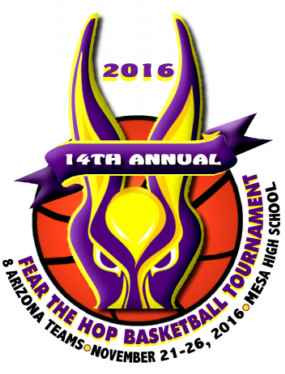 MESA WINS HOP CHAMPIONSHIP - The Jackrabbits defeated Hamilton on Saturday by a score of 54-44 to win the 14th annual Fear the Hop championship. Final results and the All-Tournament team can be viewed on the BRACKETS page.

MESA SELECTS CHAMPIONSHIPS RINGS - The Fear the Hop logo is featured prominently on the championship rings that the program has selected to honor the 2016 state championship. Watch the video, read the stories and view the photos of the championship run that can be seen on the CHAMPIONSHIP ARCHIVE page.

MESA BASKETBALL RECORDS - Check out the individual game, individual season and individual career records on the RECORDS page.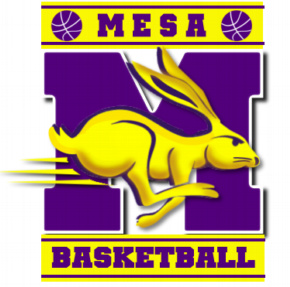 Mesa TOP ALL TIME PLAYERS
Richard Obert, azcentral sports
Mesa High has as rich a football history as any high school in Arizona. Boys basketball was good in the school's early years. But it really picked up in the 1980s under coach Paul Newendyke, and hasn't stopped rolling under Shawn Lynch in the early 2000s and now with Shane Burcar in charge.

It is easy to find 10 players but extremely tough to pick a No. 1. Any of the top three players can make a case for being the best basketball player in school history. Here are my top all-time Mesa High boys basketball players. STORY