Mesa basketball's success a reflection of trust
Zach Alvira, Tribune Sports Editor Mar 8, 2021

Mesa High School's boys basketball team is on the verge of one of its best seasons in program history, as the Jackrabbits currently find themselves near the top of the 6A Conference standings.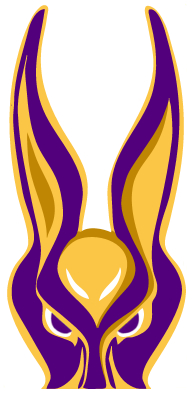 Wrapping up the regular season last Thursday against district-rival Skyline, Mesa now enters the 6A tournament as the two-seed and is guaranteed at least three home playoff games if it is able to advance to the semifinal round. Should head coach Scott Stansberry's team navigate through the tournament field and make it to the championship game – as the Jackrabbits have emerged as one of the favorites to do – it will be the program's first trip to the title game since 2016, when current Northern Arizona University basketball coach Shane Burcar led the program to its last championship.

As it stands, the Jackrabbits are in position to finish with its best overall record for the first time since 1950.

"This team is special," Stansberry said. "They're fun to watch. I give them some freedom on offense, and they trust each other, and I trust them. That's one of the biggest things with this team is the trust factor.

"We trust them as coaches, and they trust us as players. When you love the game like they do you have a lot of fun."

Trusting in one another has been key to Mesa's success this season.

Having taken over for Burcar in 2018, Stansberry inherited many players that had become accustomed to the way the program was ran under the former coach. While the Jackrabbits still had success, this year's team is truly a product of Stansberry by itself. That alone has made what the team has accomplished this year rewarding in itself.

But when you factor in the adversity due to the ongoing pandemic, with few fans allowed most of the season, it has brought the team closer together.

"We have really good chemistry together," Mesa senior guard Steven Cervantes said. "We are just well-bonded together and everything just kind of works. We had a lot of practices and not a lot of time off and we just hung out with each other."

Mesa's only loss this season came against 5A power Gilbert on Jan. 27 – the fourth game of the pandemic-delayed and shortened season. Since then, Mesa has gone on to dominate most of its competition.

The Jackrabbits narrowly escaped a tough Mountain View team before edging Hamilton. A missed buzzer-beater by Basha allowed the Jackrabbits to carry momentum from that win on to Sunnyslope, the top-ranked team in 6A.

An underdog through and through, Mesa forced overtime with the Vikings before walking off Sunnyslope's floor with a two-point victory, solidifying itself as a championship contender with strong defensive play and a little bit of flare on offense.

"This team is different," senior forward Tanner Crawford said. Cervantes chimed in with "dunk city over here," which brought laughs from both seniors.

Similar to the way Florida Gulf Coast's men's basketball team took the NCAA Tournament by storm in 2013 and earned the moniker "dunk city" for its aerial assault on opponents, Mesa has done the same in the 6A Conference.

On nearly every fast-break opportunity one of Mesa's ball handlers is looking for Crawford. Often times, he puts himself into position just behind and on the other side of the basket to one of his teammates, allowing for a perfect alley-oop opportunity. But the 6-foot-7 forward also knows how to run the floor and create space on the offensive end.

Against Shadow Ridge on Feb. 25, he found himself on the receiving end of passes inside the paint, which he muscled his way into an emphatic dunk that forced the small crowd of parents and some extended family to their feet.

Crawford takes pride in his ability on the offensive end to create mismatches and to have fun overall. But when needed, he is also able to guard some of the top big men in the state and limit production an opponent's production on the defensive end of the court.

"I've played this game for a long time and the post has always been my thing," Crawford said. "I take pride in it. I've always been the tallest in the group and you can't train height so you might as well use it to your advantage."

No matter how the playoffs transpire for Mesa, both Cervantes and Crawford admit their senior season has been one they will remember for a while. As they have all season, they plan to take things one day at a time in pursuit of the 6A championship.

"We need to take it one game at a time," Stansberry said. "Me and my coaches, we feel we do a great job scouting our opponents and putting the boys in position to win. Once brackets are released and whatever seed we are, whoever we are playing, we'll worry about that team.

"Hopefully at the end of everything we are preparing for one last game for that gold ball."
Mesa recovers in 4th quarter to best Mountain View
February 9, 2021 by Les Willsey, AZPreps365

Mesa High engaged in its first battle start to finish with a 6A East Valley Region opponent Tuesday and came away unscathed with a strong final quarter.

Led offensively at different junctures by Jimari Grayson, Steven Cervantes and Tanner Crawford and with help defensively from Talbot Cummard, the Jackrabbits outscored Mountain View 17-9 in the last eight minutes to post a 65-59 triumph at Toro Gym.

Mesa (7-1 overall, 7-0 region) is seven games into its 10-game region schedule and has commanding edge over the rest of the region with three games left. Mountain View (5-3, 5-2) played a better game in its second meeting with Mesa, but it wasn't enough. Mesa used a 14-0 run over a nearly five-minute span to overcome fourth-quarter deficit.

Grayson, a transfer from Apache Junction which canceled this winter sports season due to COVID-19, led all scorers with 23 points (8 of 13 shooting from the field). Grayson sat much of the second quarter with foul trouble, but guided Mesa to an 18-17 lead after the first quarter with nine points. He heated up again in the final quarter connecting for 10 points as the Jackrabbits rallied from down 53-48 in the first minute of the quarter. His skill penetrating the lane netted most of his points.

Another transfer - 6-foot-7 Crawford (Williams Field) - showed up big time in the final quarter. Like Grayson he sat more of the first half with foul trouble. The final period saw him scored seven of his 10 points. More importantly defended the paint and adjusted several shots and blocked at least four.

Perhaps as important as any contribution was that of Cervantes, a three-year varsity vet and this year's leading scorer to date. With Grayson and Crawford missing in the second quarter he capably handled scoring with 12 of his 16 points mostly from the perimeter. Mesa's largest lead until the final period was eight in the middle of the second quarter when Cervantes had the hot hand.

"Steven got us some big shots, he's the heart of the team," Mesa coach Scott Stansberry said. "Jimari and Tanner have played well too. I can't say enough about how well Talbot played defensively. He guarded their best guy and did a great job."

Cummard guarded Mountain View's leading scorer, sophomore Brigg Wolfe. Wolfe averages 17 points and game. He totaled 15 for the game, but just three in the final quarter (a three the first shot of the quarter). Senior Cooper Arnett led Mountain View with 20 points and junior Milaki Ta'ase finished with 11.

Mountain View's three losses are two to Mesa and one to Basha. The Toros lost the first two by decisive margins, but were in both games late. Coach Gart Ernst said getting wins in the fourth quarter in tougher games is still their hurdle as the season moves on.

Steven Cervantes Leads Mesa To Big Rivalry Victory
by Anthony Ray arizonapreps.com | Posted on Saturday, January 23, 2021

Basketball in Mesa, Arizona is a past-time, like baseball in many other areas. The city of Mesa is filled with basketball enthusiasts, and, as a result, Mesa and Mesa Mountain View High School are two historically elite programs that always make for an intense and exciting match-up. This season, due to the pandemic, the two programs would face off super early in the high school season, but this time void of the large contingent of fans and students. On Friday evening, both programs would compete in a much different looking environment and format, but with the same level of intensity and focus for both programs.

Mesa (2-0) would pull out a big rivalry home win over Mountain View (1-1), behind a nice performance from terrific 5-foot-11 senior floor general Steven Cervantes (Glendale CC commit), who would finish with a team-high 18 points in the win, which included numerous big shots down the stretch.

Both teams would struggle in the contest to shoot the basketball with any consistency throughout the game, as a result of the high level of intensity played defensively by both programs, and the heightened anticipation to score the basketball and gain an offensive edge on the competition. Mesa would lead 13-8 after the first period.

In the second quarter, after a steal and layup by Cervantes with 5:09 left to play in the half, and then a three-pointer from the corner by Cervantes with 2 minutes remaining, would push Mesa to a 21-14 lead before the half. Mesa would take a 25-16 lead into the half.

After a 34-25 lead after three quarters, Mountain View would remain close behind the strong play of 6-foot-3 sophomore guard Brigg Wolfe, but another three-pointer by Cervantes with 5 minutes left to play, and then another three-pointer from Cervantes with 3:21 left to play, would give Mesa some breathing room, 43-35. Another steal and transition lay-up from Cervantes late would give Mesa a nice 47-35 advantage.

Mesa would then finish off the exciting home victory in the finest of fashions, after a steal by athletic 6-foot-1 senior guard Jimari Grayson, and a no-look alley-oop pass in transition for a nice two-handed dunk by 6-foot-7 senior post Tanner Crawford just before the buzzer to give Mesa the 55-39 win over their rival.

Cervantes would finish with a team-high 18 points in the win, while terrific sophomore guard Brigg Wolfe would finish the game with a game-high 20 points in the loss.

It is again unfortunate that the pandemic protocols absolutely diminish the electric environment created by such an intense rivalry math-up, but this game still created a spectacle for those in attendance, as both programs play with such an inspired level of intensity and focus. I would pay the price of admission for this match-up on any given night, as both programs prove the value of the high school basketball experience, as well as impact of a true basketball culture created by two historic Arizona basketball programs that have created so many memorable experiences and players over the years.
Mesa Dismantles Red Mountain On Opening Night
by George Courtney arizonapreps.com | Posted on Wednesday, January 20, 2021

In an unusual schedule, both Mesa and Red Mountain High School opened their season with a region game. Mesa would thwart Red Mountain, 74-38.

In the big home win, Mesa would unleash their version of a "BIG 3" - emerging with seniors, 6-foot-7 senior post Tanner Crawford (22 points), 6-foot-1 senior guard Jimari Grayson (14 points) and gifted 5-foot-11 senior guard Steven Cervantes (15 points). The BIG 3 would propel Mesa to a big home victory, despite also showcasing glimpses of their younger talent - two standout guards, which included 6-foot-3 senior guard Bennet More (11 points) and 5-foot-10 senior guard Cameron Oltmans (6 points).

The first quarter appeared to be close in the opening minutes, but Mesa showed their dominance with Crawford having his way in the paint - scoring the first (3) field goals of the game. The next two field goals were provided by Grayson, just slashing through the lane and putting up points.

Mesa showed a nice balanced attack on offense, with a nice inside (Crawford & Grayson) and outside (Cervantes and Cummard) scoring combination. 6-foot-4 junior Talbot Cummard complemented the Big 3 well by chipping in 7 points.

Mesa just outmuscled Red Mountain, however Red Mountain showed fight with Bennet More and Cameron Oltmans playing hard on both ends.
TOP PERFORMERS
#23 Tanner Crawford - 6'7 Sr. - Forward - Currently has an offer from Glendale CC and interest from several D-2 schools. After tonight, his stock should rise as he led all scorers with 22 points. He has impressive footwork and back-to-the-basket post moves. He cleans the glass well and knows how to utilize his size to his advantage. His third field goal of the game impressed me, since he jumped over a defender for an offensive rebound and came down with a two-handed slam dunk. A huge steal for any college program, as he has tremendous upside.

#5 Steven Cervantes - 5'10 Sr. Guard - A Glendale Community College commit, who impressed with his long range and mid-range scoring ability. He has a high IQ with solid decision-making ability. One of the premiere guard prospects in the state.

#4 Jimari Grayson - 6'0 Sr. Guard - A hidden gem prospect. Down-hill scorer that loves contact and finishes strong at the hoop. He is a great facilitator with excellent vision to find the open man, as defenses collapse on him. He is an excellent on-ball and off-ball defender with athleticism and strength. College coaches looking for a physical point guard, this is a solid prospect for your program. A steal for any college coach. Kid has a tremendous work ethic.

#34 Michael Kim - 6'1 Sr. Guard - Another shooter to add to the mix at Mesa. A transfer from Kailua High School in Hawaii, who played for legendary high school coach Wally Marciel. Has nice range with a smooth stroke. Though he was one of the first guys off the bench, definitely a silent assassin that showed he can hit shots, if left open.